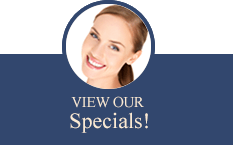 Private, Personal & Professional
At the Cosmetic Surgery Center of Huntsville, we provide our patients a private and safe alternative for their elective procedures.  Our office design and location affords our patients significant privacy with respect to both their consultation and surgical experience.
Since 1987, patients in the Tennessee Valley have found our board-certified plastic surgeon, Dr. David L. Durst, to be not only a fine surgeon, but down-to-earth and attentive to their cosmetic concerns. At the Cosmetic Surgery Center of Huntsville, Dr. Durst "fine-tunes" each procedure to meet the patient's own individual needs. He adheres to the philosophy that plastic and cosmetic surgery should result in a healthy, natural appearance – subtle improvements that highlight the patient's own physical attributes.

In addition to the enviable results he achieves with cosmetic surgery procedures such as breast augmentation, tummy tuck, and breast reduction surgery, Dr. Durst is highly respected for his experience and skill in performing a number of reconstructive surgeries. His amiable nature and talent for producing natural-looking refinements make him an optimal choice for individuals who are seeking to restore their appearance.