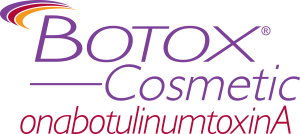 As perhaps the most popular non-surgical anti-aging treatment available, BOTOX® Cosmetic has helped countless men and women rejuvenate their facial features. BOTOX® Cosmetic is an injectable dermal filler that consists of onabotulinumtoxinA, a substance that can be injected into the face to minimize the formation of expression lines. This solution can be introduced to areas prone to repetitive muscle contraction in order to smooth active wrinkles. David L. Durst, MD, our plastic surgeon in Huntsville, offers BOTOX® Cosmetic at our aesthetic surgery practice for patients seeking natural-looking facial rejuvenation.
How Does BOTOX® Cosmetic Work?
BOTOX® Cosmetic is an injectable neuromodulator, meaning the formulation works to temporarily relax overactive facial muscles. This can help smooth the wrinkles that develop with repeated facial expressions, such as frown lines, crow's feet, and deep creases in the brow. Due to Dr. Durst's meticulous injection technique, results from treatment can appear very natural and noticeable. BOTOX® Cosmetic injections are administered in our office and typically take less than thirty minutes, allowing our patients to easily undergo treatment during their lunch hour.
What Happens During BOTOX® Cosmetic Treatment?
During the in-office procedure, small amounts of the BOTOX® Cosmetic solution are injected into specific muscles to weaken their effect on wrinkling. This should reduce the appearance of fine lines at the injection site, leaving patients with a more refreshed and youthful appearance. Anesthesia is not usually required before treatment, as most patients report little to no discomfort during injections.
Although there are other products that can be used to treat wrinkles, Dr. Durst performs BOTOX® Cosmetic most frequently and prefers to use this treatment due to the predictability of the results that he can achieve. You can make a full return to work, home, and normal activities right after BOTOX® Cosmetic treatment.
How Long Does it Take BOTOX® Cosmetic to Work?
You should notice results very soon after the BOTOX® Cosmetic injection(s), usually at three to four days following treatment. This will vary from patient to patient depending on the individual treated, the region of injection, and the depth of injections. The full outcome should be visible by about two weeks after your BOTOX® Cosmetic session.
Are There Any BOTOX® Cosmetic Side Effects?
The most common side effects after BOTOX® Cosmetic are temporary bruising or swelling at the injection site(s), although many patients undergo treatment without experiencing such reactions. Should side effects occur, over-the-counter medication can be used to manage any bruising, swelling, or discomfort until they subside. It is essential to select a board-certified plastic surgeon to perform your treatment, as this can help maximize the safety of the procedure and reduce the likelihood of potential side effects. Further, surgeons like Dr. Durst can tell you if another technique would be more effective to attain your desired results.
How Long Does BOTOX® Cosmetic Last?
The outcome from BOTOX® Cosmetic typically lasts for about three to four months. Powerful results are often achieved and there is an extremely high satisfaction rate among patients. However, BOTOX® Cosmetic does not provide permanent results and many patients choose to undergo touch-up treatments every few months to preserve their youthful aesthetic. BOTOX® Cosmetic can be a relatively simple way to achieve temporary enhancement, or complement the results of a surgical facial rejuvenation procedure.
If you are interested in undergoing a BOTOX® Cosmetic treatment, or if you would like more information, please contact our practice and we will be happy to schedule an appointment for you.