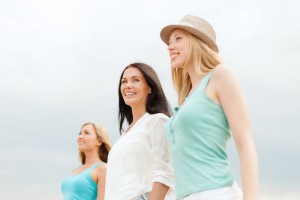 Facial cosmetic procedures are designed to enhance your appearance with natural looking results. The facial area is obviously highly visible but is also susceptible to many common signs of aging. Our board-certified plastic surgeon, Dr. David L. Durst, working at the Cosmetic Surgery Center of Huntsville, can devise a procedure for you to enhance your appearance and restore the youthful appearance of years past. These procedures can include face lift surgery, brow lift surgery, eyelid surgery and nose reshaping.
Dr. Durst specifically does not want to change a patient's appearance. He wants the surgical result to be natural and appropriate for that person. He wants them to look like a younger version of themselves, not someone else. For this reason he is very careful about examining you and recommending procedures in a customized treatment plan that will optimize your appearance and reverse the appearance of aging changes.
He offers an extensive array of surgical and non-surgical procedures to help you. If you would like to schedule an appointment with Dr. Durst to discuss facial procedures, please contact our office today.