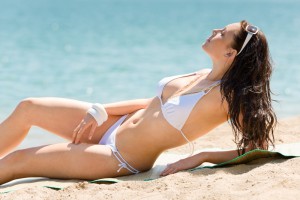 Changes occur over time and alter the body's shape. These can include changes associated with pregnancy, weight gain and loss, the aging process and genetics and even environmental factors. Some of these problems are out of a person's control. Even patients who exercise frequently and are very careful about their diet will sometimes ask about small fat deposits that need to be corrected so that they are happier with their appearance.
Our plastic surgeon, Dr. David L. Durst, is highly skilled in body contouring procedures. The most common procedures would be liposuction and tummy tuck or abdominoplasty but many other procedures can be done as well including arm lifts, leg lifts and posterior waist lifts. These are all designed to enhance your appearance by helping to firm loose and saggy tissues and contour excess unwanted fat.
A board-certified plastic surgeon such as Dr. Durst will be able to give you the best advice regarding how to achieve the body shaping that you desire. To learn more about body contouring procedures please contact us today to schedule a consultation with Dr. Durst.