About Dr. Durst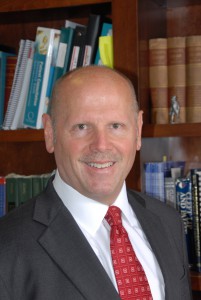 Dr. David L. Durst, a board certified plastic surgeon, has been in private plastic surgery practice in Huntsville since 1987. From breast lift and augmentation to liposuction and abdominoplasty, he believes that cosmetic surgery should be a positive, safe, and enhancing experience for the patient. Dr. Durst has a reputation for having a down-to-earth and approachable demeanor. Patients appreciate the special attention they receive during their one-on-one consultation as he provides a thorough explanation of surgical procedures, risks, and recovery.
A native of Missouri, Dr. Durst attended medical school at the University of Missouri Columbia and completed both his surgical residency and plastic surgery residency at the University of Kentucky in Lexington. In private practice since 1987, Dr. Durst co-founded The Cosmetic Surgery Center of Huntsville in 2001 to provide a private, personalized environment for his cosmetic surgery patients. The Cosmetic Surgery Center of Huntsville is the area's only freestanding plastic surgery center and is certified by The American Association for the Accreditation of Ambulatory Surgery Facilities.
In practice in Huntsville since 1987, Dr. Durst has surgical privileges at The Surgery Center of Huntsville, Huntsville Hospital, and Crestwood Hospital. He has been active in the medical staff organization of Huntsville Hospital in many ways, having served as the Chairman of the Trauma Committee and the Chief of Surgery in the past. He has also been a member of multiple other committees including the Quality Improvement Committee. On a local level, he is a member of the Madison County Medical Society. On a national level, he is a member of the American Society of Plastic Surgeons. He has served on national committees with the ASPS in the past, and has been a regional governor for the University of Missouri Medical School Alumni Association as the Southeast Regional Representative.
"I appreciate natural beauty. Cosmetic surgery should be subtle. It does not change 'who' you look like but rather enhances the natural attributes a patient possesses."~ Dr. Durst
What is a Plastic Surgeon?
A plastic surgeon is a surgeon who specializes in the repair, reconstruction, and restoration of physical defects, as well as the enhancement and cosmetic rejuvenation of well-functioning structures. Guided by aesthetic principles, individuals trained in plastic surgery use technical expertise, ethical judgment, interpersonal skills, and surgical acumen to improve both the form and function of anatomic systems. In addition to proficiency in facial enhancement and body contouring within the cosmetic realm of plastic surgery, a plastic surgeon also performs reconstruction of facial, breast, and lower extremity defects as well as the reparation of congenital deformities, hand injuries, and burns. In this way, plastic surgeons have comprehensive expertise in key aspects of surgery involving function, symmetry, proportion, balance, and aesthetic appeal. 
Importance of Board Certification for Plastic Surgeons
When it comes to your safety, health, appearance, and well-being, entrusting a qualified, board-certified plastic surgeon with your care is essential. As with all medical procedures, there exists a risk of complication that you should feel confident knowing your plastic surgeon has the requisite credentials and surgical acuity to address. Board certification by the American Board of Plastic Surgery (ABPS) demonstrates advanced levels of knowledge, skill, training, experience, and dedication to the craft that you deserve in your surgical enhancement. 
How to Choose the Best Plastic Surgeon for You
Proper selection of the best plastic surgeon for your unique procedure or treatment is critical to achieving optimal patient satisfaction and beautiful, natural-looking results. Undergoing surgical or non-surgical enhancement is a major decision and we encourage all prospective candidates to thoroughly research their options before making a final choice to ensure they are in the hands of a well-trained, experienced professional. While choosing the best plastic surgeon to compassionately and effectively address your personal needs can be overwhelming, we have provided a brief primer on how you can narrow down your choice: 
Research your prospective surgeon's educational background, biography, affiliations, memberships, and other credentials—including whether or not they pursue continuing education. Additional post-graduate study beyond the minimum requirements denotes a commitment to staying abreast with the technological and procedural advances within the field. 
Read online testimonials and patient reviews from a diverse range of platforms (the practice's website, Google, Facebook, etc.) to gain an understanding of the type of care you can expect to receive.
View before-and-after photos of the procedure or treatment you are interested in. This can help you ascertain whether your prospective surgeon's work aligns with your aesthetic ideal. It is also usually helpful to see pictures of the practice or surgical center to determine whether you will be afforded the privacy, comfort, and convenience you desire. 
Schedule a consultation with your prospective plastic surgeon to glean an idea of the rapport you two establish, and determine whether you feel comfortable in their care.
Questions to Ask Your Plastic Surgeon
Once you schedule your consultation, it is pivotal to ensure you are well-informed about all aspects of the treatment process. As such, we have compiled the following questions to help guide your initial appointment and determine whether or not to proceed with your treatment:
Are you board-certified by the American Board of Plastic Surgery?
Where did you receive your training?
Do you specialize in a particular area of practice?
What organizations, memberships, and affiliations do you belong to?
Do you engage in continuing or ongoing education?
How can you customize my procedure to meet my unique needs and goals?
What is the extent of pre- and post-operative care that you provide?
What can I expect in my recovery period?
What is the risk of complication?
Do you have before-and-after photos from previous patients I can view?
These questions can provide you with a general sense of whether or not your prospective plastic surgeon is the right fit for you. While the questions above can act as a solid foundation for your consultation, questions should by no means be constrained to the preceding list. If additional concerns arise, do not hesitate to raise any and all questions that may come to mind. In diligently selecting the right plastic surgeon for your cosmetic desires, the likelihood of mutual satisfaction and an excellent final outcome greatly increases.