Breast Reconstruction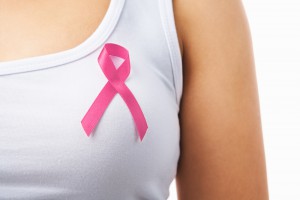 As an experienced, board-certified plastic surgeon, Dr. David L. Durst, sees many patients who are referred to him for breast reconstruction. Often this is after breast cancer surgery, which may involve mastectomy or lumpectomy, but more and more commonly Dr. Durst will see patients at the referral of their surgeon before they have had mastectomy. This makes it possible to perform breast reconstruction at the same time as their breast cancer surgery.
Dr. Durst realizes that this can be an extremely emotional time for you. When you come to see him about breast reconstruction, he and his staff will listen to your wants, needs, and fears. He will spend a significant amount of time explaining the various options to you regarding what can be done regarding reconstruction and what the surgery will be like.
Not every patient is going to have reconstruction at the same time as their breast cancer procedure. In general though, good results can be achieved even at a later point in time, sometimes many years later.
Breast Reconstruction Procedure
Dr. Durst and his staff will analyze your physique and current size, and they will make recommendations for an individualized procedure.
There are many different ways to do breast reconstruction. They all require several steps and the process generally takes several months to complete. Dr. Durst has experience working in conjunction with the general surgeon, medical oncologist, and radiation oncologist if necessary for your procedure.
The different techniques may involve breast augmentation with the possible use of implants, preceded by a tissue expander, or the use of natural tissues for reconstruction.
The tissue expander/implant procedure is probably the most common. This involves the insertion of a temporary implant (tissue expander) at the time of a mastectomy, followed by a period of gradually filling the expander with saline in-office during minor appointments. After a period of healing, the expander is swapped out for a permanent implant. In most cases, the implant will be one of the newer silicone devices because of their more natural feel. Nipple reconstruction can be accomplished, as well as areola reconstruction.
In some situations, a patient may choose to use their own natural tissues for reconstruction or as part of a breast lift. There are different ways to do this, but the procedure typically involves the use of a stomach flap, in many situations, or a flap of tissue from the back. Occasionally, implants are needed with this as well. These procedures also often requires several steps, including nipple reconstruction if that is being removed.
Breast Reconstruction Recovery
Most breast reconstruction surgeries are done at the hospital with generally short stays in the nature of one to three days. Most patients will take two to three weeks off work, sometimes longer. Dr. Durst will recommend special dressings and medications, and he will advise you about bra wearing. Most patients resume sports after three to six weeks.
Breast reconstruction for patients with cancer can be a very fulfilling procedure. Dr. Durst is particularly happy to try and help each patient and their family during this difficult time.
Skin Cancer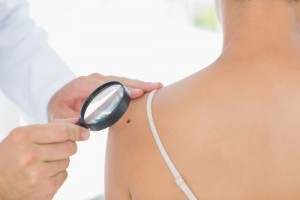 Another common reconstructive procedure is removal of skin cancers. Plastic surgeons strive to help patients who have problems with skin cancer achieve not only removal of the cancer, but reconstruction of the area as well. Plastic surgeons are especially valuable in possessing the techniques necessary to remove the skin cancer while minimizing the scars. This is a frequent procedure.
Scar Repair
Scar repair is another procedure that Dr. Durst performs regularly. Many patients who have suffered previous traumatic injuries and have accompanying scars seek the help of a plastic surgeon to repair their scars. Often plastic surgeons can improve the appearance of scars with surgical techniques to make them as minimally noticeable as possible.
Congenital Deformities
Plastic surgeons also frequently treat congenital deformities. Dr. Durst treats congenital deformities in children, such as cleft lips and cleft palates, as well as highly conspicuous birth marks in both children and adults.