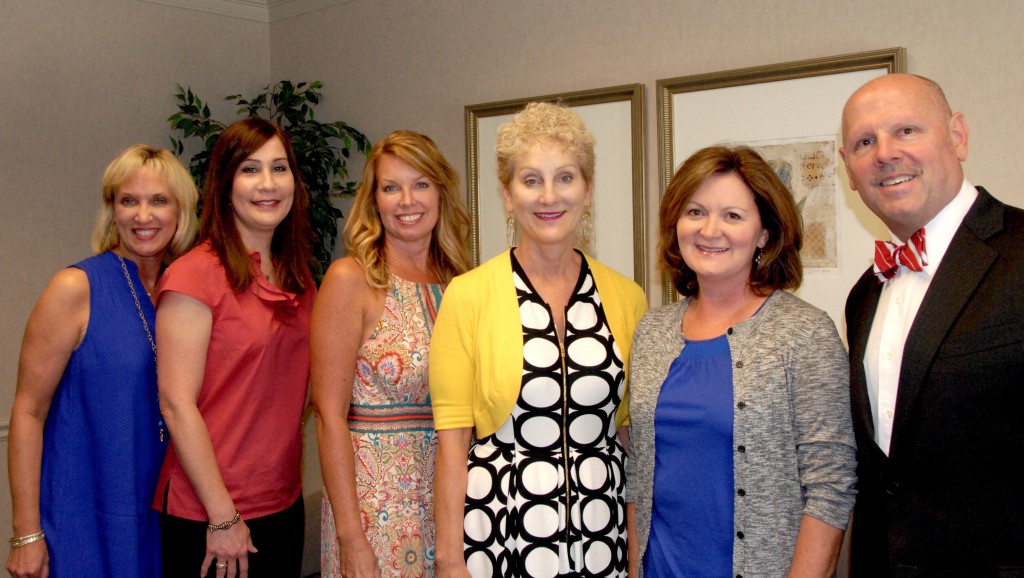 Led by Huntsville plastic surgeon David L. Durst, MD, our staff prides themselves on being professional, yet friendly- confidential, yet personable. We strive to make your cosmetic experience as enjoyable and stress-free as possible.
Anita – Registered Nurse
Anita is a registered nurse with a Bachelor of Science in Nursing from Auburn University. She began working for Dr. Durst in August 2013. Anita assists our Huntsville plastic surgeon in clinic, with small surgical procedures, and with pre- and post-operative patient care. Anita is the mother of two children; a son who is in graduate school at Mississippi State and a daughter who is a junior at Auburn University.
When she is away from the office, Anita enjoys spending time with family and friends, traveling, and SEC football……War Eagle!!
Melissa – Registered Nurse
Melissa is a registered nurse who graduated from the University of Alabama in Huntsville with a Bachelor of Science in Nursing. She has worked for Dr Durst for 15 years. Melissa works as a circulator in the operating room as well as patient care on clinic days.
Melissa is married and has two sons. She enjoys vacationing with her family and watching her boys play sports. The entire family enjoys outdoor activities and spending time together and with friends.
Julie – Patient Coordinator
Julie is Dr. Durst's Patient Coordinator. She is the person who will guide you through your cosmetic surgery process, from your first consultation all the way through to your surgery. She will help with providing information about the practice, planning, financing, and scheduling your surgery. Julie received her BA in Design and Merchandising from the American College for the Applied Arts – London/Atlanta. Before joining Dr Durst's cosmetic practice in 2007, Julie's work experience included jewelry design, insurance, and cosmetic business management.
Julie enjoys meeting patients and assisting them through their transformation and sharing in their experience. A highlight of her job as patient coordinator is when patients return to the office after their surgery and express how happy they are with their surgical results and how they are glad they are that they chose Dr. Durst to perform their surgical procedure.
When she is away from the office, Julie enjoys spending time with friends and family, collecting and selling vintage items, and traveling.
Sandra – Receptionist
Sandra is excited to join the staff as the receptionist at Dr. Durst's practice. Sandra brings a caring attitude, warm smile and an enthusiasm for meeting and working with patients. She comes to the practice with experience ranging from sales to administrative positions.
Sandra received her Bachelor of Science in Business Administration with a major in Marketing from the University of Tennessee.
She enjoys spending weekends with her husband biking and hiking.
Molly – Licensed Esthetician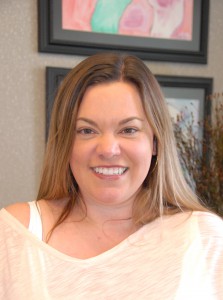 Molly is a licensed esthetician specializing in laser skin resurfacing and skin care. She graduated from the St. John's School of Esthetics here in Huntsville, AL. Molly has a passion for skin care and skin health for her patients. She is excited to join Dr. Durst's practice, providing laser treatments.
In her spare time, Molly enjoys refinishing furniture and interior design. She and her family have lived in Huntsville for 12 years.
Cindy – Special Projects Coordinator
Cindy wears many hats in Dr. Durst's practice. As special projects coordinator, she handles administrative assignments from Dr. Durst. Cindy also fills in as patient coordinator when Julie is out of the office or as the receptionist when other employees are out for vacation. She enjoys meeting and working with the patients in Dr Durst's practice.
Cindy received her BS in Vocal Music Education from the University of Missouri-Columbia in 1977.
She enjoys directing the Huntsville Music Study Club chorus, singing in her choir at church, sewing, reading and cooking.