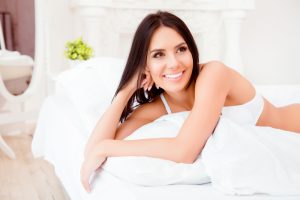 Breast lift surgery is one of the more popular cosmetic enhancement procedures available. Our board-certified plastic surgeon, Dr. David L. Durst, has helped many women successfully renew the appearance of their breasts with this treatment. Since breast lift surgery is customized for each individual patient, the cost of the procedure can vary greatly among individuals, depending on their unique needs and overall treatment plan.
Factors that affect the total price of a breast lift include the surgeon's fee, anesthesia fee, operatory fees, pre- and post-operative care, whether breast implants are included as part of the breast lift procedure, and other associated costs. Breast lift surgery is considered an aesthetic enhancement procedure, and is therefore typically not covered under medical insurance. With that in mind, our practice prides itself on presenting those who are considering this procedure a detailed breakdown of pricing for breast lift surgery once they have met with our surgeon and he has developed a preliminary treatment plan that has been customized to their needs.
When the treatment plan has been created, a member of our team will go over the total cost estimate with you and talk with you about payment options. Dr. Durst accepts a wide variety of payment methods, and works with reputable plastic surgery financing companies that can help qualified applicants bring treatment into their budget. We believe that high-quality cosmetic enhancement should be within reach of everyone who desires it, regardless of their financial situation.
When you come in for your initial consultation and evaluation, we will be happy to provide you with an estimate of your breast lift surgery and assist you with exploring your payment options. If you have questions, or if you would like to schedule a consultation, we encourage you to contact us today.