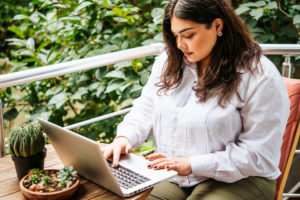 Breast reduction surgery can be an excellent option for women seeking to reduce and reshape their breasts for a more proportionate aesthetic outcome. The cost of non insurance breast reduction surgery by Dr. Durst usually costs between $7000 – $8000, and is done at the The Cosmetic Surgery Center of Huntsville on an outpatient basis. The exact figure depends on a variety of factors and is unique to each patient. Additional expenses may include the pathology fee, and the cost of any pre- or post-operative medications that are not covered by insurance.
In some cases, breast reduction can be considered a reconstructive surgery as opposed to a cosmetic enhancement, and therefore be eligible for either partial or full coverage by insurance. However, this varies by insurance provider and, while some may accept the procedure as a medical necessity, others may exclude breast reduction from coverage. For this reason, those considering surgery should always review their health care policy and requirements for coverage in the event that breast reduction is eligible.
In any case, the Cosmetic Surgery Center of Huntsville offers an array of flexible financing options for individuals paying out-of-pocket, including CareCredit® and Prosper Healthcare Lending for qualified applicants. These reputable health care financing companies have a variety of low-interest payment plans that can be customized to fit your budget. If you are interested in breast reduction, our practice encourages you to schedule a consultation, during which David L. Durst, MD can perform a physical examination and come up with a more personalized estimate of the expected procedural costs.
To learn more about insurance information and our accepted forms of payment, or to schedule a consultation, please contact our practice today.