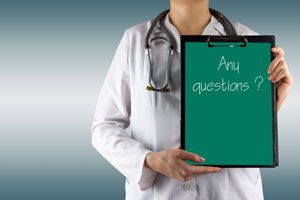 Choosing the best breast reduction surgeon for your needs can be essential for achieving beautiful, natural-looking results. Before you select your plastic surgeon, Dr. David L. Durst recommends you research the surgeon's credentials as well as ask specific questions about the surgeon's technique and approach.
When it comes to a plastic surgeon's credentials, Dr. Durst recommends that you seek out a plastic surgeon who is both certified by the American Board of Plastic Surgery and a member of the American Society of Plastic Surgeons. These qualifications should give you a good indication that your surgeon has undergone additional training in aesthetic surgery procedures and is committed to mastering the latest surgical techniques.
If you feel that your breasts are sagging or drooping in addition to concerns about volume, be sure to ask your prospective doctor how the surgical approach will be custom-tailored to meet your unique needs. Since each woman's body is different, you want to find a plastic surgeon that will work with you and carefully listen to your individual expectations. Reviewing the surgeon's before-and-after breast reduction photos can also give you an idea of potential results.
Above all, never be hesitant to ask questions. The surgeon you are considering should be forthright and attentive, and you should feel confident that he or she is truly listening to your concerns.
If you would like to learn more about breast reduction or Dr. Durst's background and experience, we invite you to contact our office today. A member of our team will be happy to answer any questions you may have, or assist you with scheduling a consultation.