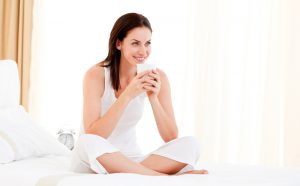 Tummy tuck surgery is typically an extensive procedure that not only eliminates excess skin for a flatter, firmer stomach, but also tightens the underlying musculature. Since the procedure involves major surgery, Dr. David L. Durst recommends his patients plan to take some time off for themselves during the recovery process.
Patients usually take about three weeks off from work following their tummy tuck surgery, and most normal daily activities can be resumed after that time. During the first few weeks after your surgery, Dr. Durst will schedule several appointments to monitor your progress and your body's recovery. Strenuous exercise and rigorous physical activity should also be suspended during this time. After two weeks, you should begin to see the results of your procedure, with the full outcome visible around six weeks after surgery.
Patients who require more minor contouring and toning of the abdomen may benefit from a mini tummy tuck, which typically yields a shorter recovery time. Dr. Durst can help you decide which body contouring procedure is best for your individual needs during the consultation process. Please contact our office today for more information, or to schedule an appointment.